This pivotal part of any process requires attention and dedication to ensure that the product delivered is at its best. With our Production Lab, Design Lab and CFA HQ. We seek to support the physical and intellectual creating-space needs of Columbus creatives.
Our design tools have been carefully selected, and will be consistently growing, to equip creatives with resources to start and grow their brands.
Adjustable Dress Forms Women
Adjustable Dress Forms Men
(3) JUKI 1 Needle Industrial Lockstitch DDL-8700
This sewing machine is optimum-based with a highly rigid machine head created using 3D-CAD design technology. It has a low vibration and low noise feature. There is a generous amount of space between the arm to the needle allowing easy fabric handling and manipulation. It has a high-speed stitching performance at 5,500 stitch per minute, extreme stitching performance, ease of operation and reliability. It is flexible in its response to various fabrics and while producing beautiful seems with consistent quality. Lastly, the presser foot has a higher lift (13mm), a light-touch dial and a throat plate with marker grooves which can be used as a guide for seam allowance. This industrial grade sewing machine is here to lift unnecessary burdens off your shoulders so you can focus on the important stuff, realizing your creativity.
JUKI 5 Thread Overlock Industrial Serger MO-6816-5
This serger is a new and powerful overlock/safety stitch machine that has been developed to offer increased reliability and ease-of-use, while upgrading seam quality at higher sewing speeds. It responds to a wider range of materials and processes to finish high-quality soft-feeling seams.
Wide Format Printer – Epson Surecolor t5170 36"

Our Epson Surecolor printer prints at an increased speed (A1/D-size prints in 31 seconds). It is easy to operate help from its large LCD color touchscreen. You can easily print wirelessly from almost any smart device.
WorkForce WF-7210 Wireless Wide-format Color Inkjet Printer
Print shop quality color graphics and laser sharp text, borderless prints are all possible with this WorkForce printer. It is sustainable by using up to 80 percent less power than color laser printers.
(5) Wacom Intuos Drawing Tablet + pen
Smart drawing tablet with downloadable software capabilities to meet your drawing needs.
(5) Apple desktops equipped with CLO and Creative Cloud
(more equipment to be added)
We are working dilligently with industry experts to provide you with courses that will help you move your brand, business and fashion forward.
This series is here to inform and equip you to upskill and add continuous value to your brand. 
Register for more information and updates on the make series:
Register to be featured in a Make Series video

421 W State St. Columbus, OH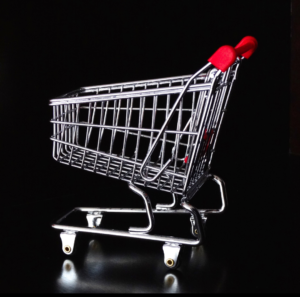 Online shopping has been the saving grace to many retailers...
Read More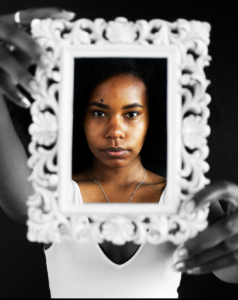 Kayneisha Holloway, a Columbus native, has always found refuge in...
Read More